Teaching Techniques

I recently had the privilege of working with a student with autism (autistic disorder). This student was older than most of the students I've ever tutored in general, however I became determined to work with him and help him succeed. I think about this student all the time; his kind nature and happy attitude made it a joy to work with him. He is caring and has an amazing memory of everyone he meets! One of our main battles was discovering strategies to help him in math. He loved using a calculator, and for a few minutes each session, I allowed him to use it as it made him excited and happy. However, I wanted him to learn without using it. After countless trial and error, I finally discovered what worked best for him; colour coding.

What is colour coding? Students with autism are visual learners, and so having techniques that accommodate this will prove to facilitate their learning. Colour coding is one of these efficient tools. By making the material more colourful and appealing to the eye, students will not only be more eager to learn, but will have an easier time doing so.
What we should keep in mind: different colours can have different effects on students. Your students will not all learn in the same way, and so keep in mind that you should be using colours that are beneficial to your students. You should also keep in mind that students with autism need order and literal learning. Visual pictures need to be made very clear and precise.
Don't give up: It may take time to figure out what works best for your student. You need time and patience; you are the one that needs to adapt.
Extra material: I have not read this book yet, but after reading reviews, I think this could be an interesting read: "Colour Coding for Learners with Autism: A Resource Book for Creating Meaning Throught Colour at Home and School" By Adele Devine. You can find this on Amazon, used for about 26.00

I also wrote a short information letter about this student I was working with that I will include here:
​


Powered by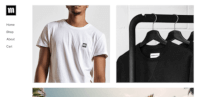 Create your own unique website with customizable templates.