Holiday Lesson Plan: Introduction

For one full week, I taught a different holiday every day. The holidays were: Hanukkah, St. Lucia, Kwanzaa, and Christmas. The first day was an introduction lesson to get the students thinking about holidays, traditions, beliefs and customs. First, we discuss what traditions meant, as well as the definition of beliefs and customs, and whether or not they were related. Then, I gave each student a worksheet in which they could choose their favourite holiday, and answer a few questions about it in either words or pictures. Here are two examples below.
Powered by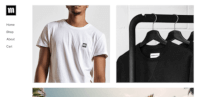 Create your own unique website with customizable templates.