Art Activity

This summer, I'm working at a preschool, and am constantly looking for new art activities. This was a great one found on Pinterest. On plastic ziplock bags, I drew snails and jellyfish. When I arrived at the pre-school, I chose 5 different colours to use (orange, yellow, blue, red and green). The students chose two colours that I scooped up in a spoon, and put put into the ziplock bag, which I then closed. The purpose of the art activity was to cover the drawing completely in paint by moving in around on top of the ziplock bag. The students loved it, and especially the second time around where they wanted to choose more than 2 colours to see what the end product would look like!
This activity would also be great in a kindergarten class.
​

Powered by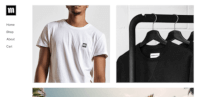 Create your own unique website with customizable templates.