Jello Structures

I loved this lesson so much, and it's a lot of fun. I'm placed in a Grade 3 class, and we were learning about structures; what makes a structure strong, stable, etc...

We had previously gone over what we thought we knew about structures, and created an anchor chart. They were then given the opportunity to choose a structure, and research it.

During this lesson, I initially led it with a short, relatable video about structures.

Here is the link:

www.youtube.com/watch?v=R_rDpyhuzOE

Next, I asked the students to tell me what they knew so far about structures. After a short conversation, I then put them into groups myself, and gave them the instructions:

They were each given a plastic bag of materials, and had about 30 minutes to build a structure that, if placed on top of jello, could withstand a jello storm.

Once they completed their structures, we gathered around a desk, and I placed each of the structures the jello, and created a storm! This opened discussion about what worked well, what didn't, and why?

NOTE: This lesson idea was given to me by my fellow teacher candidate, which also worked well for her in her grade three placement!

Also, I did not go into full detail of my lesson plan here; this is just a basic over view. There was a lot more discussion and questions.

Twitter Follows:

@missvisentin

@karalinevla

​

​Enjoy the pictures!
Powered by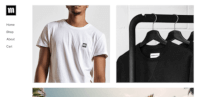 Create your own unique website with customizable templates.