About Me
I am a Primary/Junior teacher candidate who studies at the University of Ottawa. I have a Bachelor of Arts in Human Relations with a minor in Linguistics. I am also ABA Therapy Certified. I have been tutoring for many years at several establishments such as Kumon, Oxford and Landsdowne, as well as online lessons abroad. I have taught a variety of age groups and special needs students. I have also created a program that prepares Grade Six students for High School, that I have implemented in an elementary school in Montreal.
I have an enormous passion for teaching, and have made it a priority to motivate and encourage students to succeed and enjoy their educational experience. I look for fun and and creative ways to teach students, and keep them interested and driven.
In the classroom: I love hands-on learning. The more my students are involved in their education, and work together to better their schooling experience, the more they will look forward to being in school. I believe in making my classroom a safe space; all my students should feel accepted and welcomed. Part of my life's mission is to encourage and educate my students so that they can work to the best of their abilities. I want to make school fun; not something they dread going to.
Outside of the classroom: I am a book-loving, blogging, cooking enthusiast who is still a full-time teacher in and out of the classroom. I have a profound love of animals. I am also an advocate for the Canadian Down Syndrome Organization, as well as a fundraiser and team leader for Light the Night; an organization dedicated to raising awareness for blood cancers. I have a podcast show called TC2; new episodes come out every Tuesday.
Powered by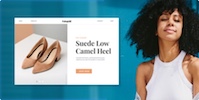 Create your own unique website with customizable templates.