Keeping Up With Kindergarten


I have exciting news. Yours truly, is a Kinder teacher! I found myself wondering if I was going to have any sub work this month, to decorating a classroom; from feeling uncertain about teaching, to buying about 8 packs of sticky tac because let's face it, we can never have enough sticky tac. The first two days were feelings of, "can I do this?" "Am I able to do this?" "Am I capable of being a teacher?" These thoughts especially run wild when surrounded by amazing teachers/colleagues that are PROS at being kinder teachers. However, I thought back to one of my professors from the University of Ottawa, and something she said that truly made sense.

"You can't compare your chapter one, to someone's chapter 15".

I'm starting at Chapter 1- and that's not a bad thing. I've been spending my time preparing for the themes, coming up with different activities that integrate learning through play, and creating a positive classroom environment. I've also been spending my time learning through the other kinder teachers not only at my school, but through my PLN. It's important that Chapter 1 teachers understand that although we cannot compare ourselves to Chapter 15 teachers, we can learn from them. Take the time to connect in order to better prepare for your Chapter 1 year.

It's normal to feel inadequate. I often caught myself saying, "Why didn't I think of that". But these are thoughts that, although normal, need to be pushed aside. Maybe I didn't think of the same idea as my kinder colleague, but I come with my own ideas that I can hopefully share with others. I come with my own sense of creativity and teaching style. Chapter 1 teachers are not incapable, or inadequate; we come with our own ideas and styles.

Chapter 1 should be something to look forward to. We are finally walking down our teaching path, and doing the thing we couldn't wait to do. We can't jump 20 steps forward, because each of those individual 20 steps are learning steps, and make us into the teacher we want to be. Maybe we aren't at chapter 15 yet, or even chapter 3- but we're going to make sure that we have a great Chapter 1.

Chapter 1's are the introduction to the story; they tell us all about the characters, the thoughts they have, their likes and dislikes, and a preview to the adventure they will embark on. On our Chapter 1; we are telling the readers who we are; our current teaching style, our likes and dislikes. We are introducing what we've learned up to date, and being privy to what our adventure is going to look like. Let's not rush to Chapter 15. Instead, let's enjoy our Chapter 1, and be excited for what awaits us.



Powered by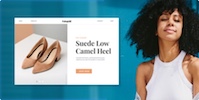 Create your own unique website with customizable templates.