The Kindergarten Chronicles

It's been a while. A long while. However, I come with excuses- and good ones. After graduating in May, I thought I was doomed to being a substitute teacher for years to come, as the tale has been told. However, I luckily got a contract for my very own Kindergarten class! With planning, teaching, (coffee runs) and decorating my classroom, I lost track of all things blog and podcast related. However, I also stopped reflecting, which is problematic. That's why this cold, fall Sunday morning, I finally stopped to write this blog post.

Life Outside the Classroom - Does It Exist?

Ever since I started teaching, day and night, I think about my classroom. I think about the students, and ways to improve their learning. I think about my lessons; what's working well and what I need to change. I think about every detail, down to the artwork positioning on the wall. I think about it, and I worry about it. I wake up in the middle of the night panicking about the song choice of the morning- is it the right one? Will they like it?

Is this healthy? Probably not. But I want the best for my students, and it's been hard to balance my classroom, and my

own

life. My entire life has been lesson planning and worrying about the next day, which I know is normal for a first year teacher. However, despite the normalcy of the anxiety, I turned to twitter to ask for support. I posed the question to my PLN; "how do you balance school life with … well… everything else?", and the responses were amazing. I realized that at any year of teaching, all teachers struggle with the same thing. The responses included that we need to force ourselves to have that me-time, and to step away from classroom duties once in a while. Life outside the classroom does exist, we just need to make time for it.

Stop Comparing Yourself.

One thing I have to consciously do is not compare myself to teachers who have been in the game for 5 years, 10 years, even 3 years. They have done it, trial and error, and are at a point where they have somewhat of a steady flow. Coming in as a first year teacher, I haven't done that. I'm in the

process

of doing my trial and errors; seeing what works and what does not. I haven't even had time to accumulate enough decorations for my class- I'm in the

process

of doing that. And for all I know, I could end up with a Grade 6 class next year. Something tells me they won't need posters around the class on how to line up properly. The beginning years are tough, because you don't have a consistent grade, and you don't have all the material created. You're taking it week by week. Luckily, I have not only an amazing staff support system, but a great circle of parents who are accommodating, understanding, empathetic and supportive. This makes it all the more easier.

Final Reflective Note

There have been good days, bad days, and worse days. However, as time goes on, I've been settling into my own routine and it's been better day by day. As all the kindergarten teachers say, 'Wait until October. It will all fall into place'. I have finally reached October, and I have to admit, it has gotten better. Not only have I gotten into a routine, but so have the students. They're getting used to being in Kindergarten, and understanding the rules of the classroom and the routines of the day. I have to consciously tell myself that it's my first at doing this, and it will only get easier as time goes on. Everyone has had a first.

I also have to consciously find time to do things that are not classroom related, for my own sanity and to clear my head from time to time. I can't solely focus on my classroom; I need at least

one

day where I do other things I enjoy. Instead of spending 7 days a week focusing on my job, I can spend 6 days of that, and have 1 day (at least) for me.

It's a start.

​
Powered by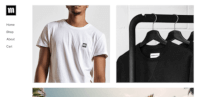 Create your own unique website with customizable templates.