The Kindergarten curriculum does not necessarily cover learning letters, however, the Kindergarten team strongly believes that it is imperative to begin to learn the letters as they enter elementary school. Each week or so, we cover a letter. We are starting with the vowels, and then move to on the consonants. Each teacher teaches these in different ways.

I start off my lesson by introducing the letter through a song. For example, for letter 'A', we listened to this song:
​



I will pause the song every so often to see if they can remember any words! Once we listen to the song, we move to our workbook (given by the school). They colour in a big letter A, trace the letter, write it on their own, and then they have 2-3 activities.

After we finish our workbook activities, we move on to an art activity.

Here is our letter 'A' for 'Avion' (French):

​

Powered by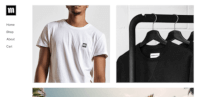 Create your own unique website with customizable templates.