Measurement: Capacity

I had so much fun creating this lesson. This math lesson was all about Capacity. The tricky part was trying to figure out how to explain mass to my grade 1's and 2's. Many different descriptions are available, and my suggestion would be to find a way that works for you and your grade. My definition of capacity was: how much an object can hold. For this lesson, they were all told to be Archeologists for Dinosaurs. In groups of 2 or 3, they grabbed a jar that had a 'dinosaur egg' inside (styrofoam ball). With the sand box and scoopers (small, paper cups) they were asked to fill up the jar with sand until they no longer could see the dinosaur egg. My question was: how many scoops of sand does it take to fill up the jar until we no longer see the egg? Answers varied for this question. The second difficult aspect of this lesson was the word 'capacity' itself. They understood the idea of the number of scoops it took to fill up the jar, and thats how many the jar could hold! However, integrating the actual word 'capacity' confused them. Since there was only time for one lesson, I had to make the most of it. My suggestion would be to have this over a span of a few lessons if time permits, and slowly integrate the word 'capacity' if needed.
Powered by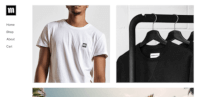 Create your own unique website with customizable templates.